Operator of Rancho C Cleaners,
First to Develop Series of Techniques to Increase Efficiency and Effectiveness of Professional Wet Cleaning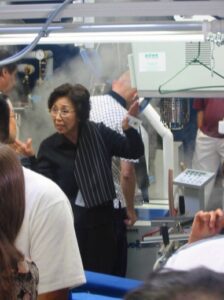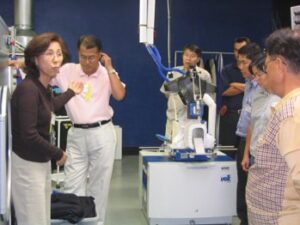 In 1998, Mrs. Sung Park, aunt of Mr. Hans Kim, is the operator of Rancho C Cleaners when it converted to Professional Wet Cleaning.  Mrs. Park developed a series of Professional Wet Cleaning techniques to increase its efficiency and effectiveness. As Mr. Kim begins converting dry cleaners to Professional Wet Cleaning, Mrs. Park serves as the Professional Wet Clean Trainer for each conversion, successfully transferring her knowledge and skills to over one hundred Professional Wet Cleaners over the last twenty years. Mrs. Park attended the 2014 Federal Trade Commission Roundtable regarding  the Professional Wet Clean Care Label supporting the required use of a 'Professional Wetclean' care label. In 2017, Mrs. Park becomes a founding owner of AQUA WET CLEAN.