Advanced Wet Cleaning Technology
For Your Best Clothes
At Aqua Professional Wet Cleaning, We're The Pioneers Of Advanced Wet Cleaning  Technology That Treats Your Clothing And Our Planet Better
As the pioneers of professional wet cleaning, Aqua provides a better way to clean your "dry clean only" clothing. Our breakthrough green technology uses water and biodegradable soaps instead of a chemical bath to clean your clothing better than dry cleaning. Wet cleaning is safer for you, the environment, and your clothes! With Aqua, your "dry clean only" clothes will look better, last longer, and be cleaner while you wear them in style.
How many stores converted?
How much PERC elimination?


Perfect Cleaning Without Chemical Dependency

CLOTHES LOOK GRTEAT,
LAST LONGER
KIND TO YOUR SKIN &
HEATHER

SUPER STAIN
REMOVER

FRESH, SOFT & CLEAN
WITHOUT A SCENT
GENTLE TO THE
ENVIRONMENT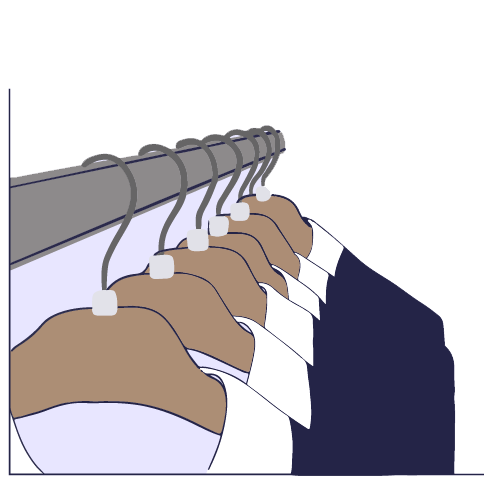 SILK,SUITS,AND
EVERYTHING IN BETWEEN
"Dry Clean Only" is now a thing of the past and your favorite suit will be in proper shape with our professional wet cleaning. Not only is wet cleaning safe for fine gabardines, leather, and silk but it will make your suit and other clothing look, feel, and smell much better.
MAINTAIN THE QUALITY OF OUR CLOTHING
We use a combination of biodegradable soaps, water, and high tech equipment that work together to protect, condition, and deep-clean your fabrics. Whether your material is a delicate silk or chiffon, wet cleaning is gentle enough to maintain the quality of any garment. Since there are no harsh chemical baths in wet cleaning your clothes will look new and last longer.